Saskatchewan's Best Scenic Drives
Saskatchewan is tailor-made for backroad exploring. We have more roads than any province in Canada—enough to circle the equator four times. Possibilities are mind-boggling, from drives through spectacular river valleys to sweeping natural grasslands, lake-studded boreal forest, wild badlands, some of Canada's largest sand dunes, breathtaking viewpoints, little-known hideaways, and historic treasures.
Drive a third of the way across Saskatchewan entirely in the Qu'Appelle Valley. Take a little-known backroad through the Big Muddy Badlands. Wander through the Thickwood Hills to the other-worldly "Crooked Trees". Combine your drive with awesome hikes and nature walks to discover the best that Saskatchewan has to offer.
Precise directions, GPS coordinates, and maps make it easy to discover these and many more Saskatchewan scenic wonders.
Saskatchewan's Best Scenic Drives is available for $24.95 at better bookstores, gift shops and outdoor stores, or direct from Parkland Publishing.
Saskatchewan's Best Scenic Drives
by Robin and Arlene Karpan
$24.95 soft cover • 6 x 9 • 208 full colour pages
185 colour photos • 42 colour maps
ISBN 978-0-9950875-1-4 (print)
Printed on FSC paper stock.



Made possible through Creative Saskatchewan's Book Publishing Production Grant Program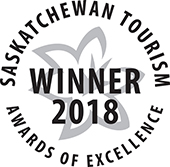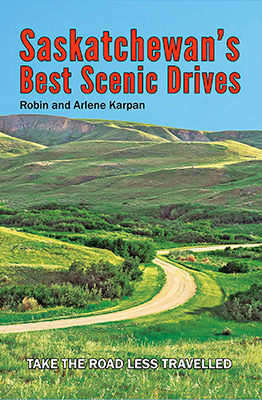 Available in bookstores and select gift shops throughout Saskatchewan
Download hi-res JPG image of the cover, 6x9 inches, 300 dpi